Back to Old times(iOS)
Last week, I transplanted my SIM card once again. A couple months from now, it would be Apple's WWDC 2013. We all can guess what that entails. iOS 7's possible revamp is one of the encouragements for me to switch back because I'm just DYING to see what's new (although, unfortunately, I'm now on a 4S so there's no guarantee I'll get all the new features if...
THE SWITCH AGAIN
The past days have been interesting for my digital life. The Switch is known to many tech veterans out there as that time when they transitioned between two platforms: Most commonly Windows PC to Macintosh. Oddly for me though, I'm in a different position. I've switched operating systems but not in the most common scenarios. Straight to the point: I've switched from iOS to...
"My new year's resolution is that it remains resolute"
– some guy
"Finally! Tumblr gets optimized for iPad :D"
undefined and infinite →
I just found probably the most ambitious video game project ever…
Having tea with Dee & The Horde
C:/ Entry: It has been AGES since my last entry but I'm back. Remember that post when I did a little mention about my plan for the zombie apocalypse? Well, for once, it is possible for me to see if it works :D I'm talking about none other then a launch title for the new WiiU, "ZombiU". It is thus far, the most intense zombie game I have ever seen. Hang on, didn't I...
"Give it a try : FTL (Game)"
Blackberry, the underdog?
C:/ Entry: Ever since 2007, we've been using what we remember as smartphones. (Sure there were the old guys who came earlier, but I'm gonna assume that not many still remember them today.) Since 2007, the famous launch of the first iPhone, pretty much all companies who hope to compete in the smartphone market has moved to multi-touch screens, a reasonably good camera, a good...
Yet another short log
C:/ Entry: It's been a while since my last entry. I'd probably want to talk about the iPhone 5 but…  YOU KNOW WHAT? ONE WORD: Jealousy Well, I'll just wait for next year.
Short log...
C:/ Log.exe Entry: Finally, now it really looks like window panels :P But I know that Windows is no longer the sole product that represents Microsoft as much as it makes a big part of them. After watching the video regarding Microsoft releasing their new logo, I'm actually impressed at how they have streamlined the way they define themselves in relation to their products : Windows,...
"That moment when you get twice your hard drive space for free!"
"Left home early in the morning, a patch of sky was not at all covered by clouds...."
"Does Klout really tell you how much influence you have on the Web? Or am I..."
How does he do it?
C:/Log.exe Entry: Ok, seriously, how so these directors do it? Anyone who directs a batman movie, ESPECIALLY Christopher Nolan, CAN make something that sounds incredibly stupid look so incredibly awesome. Picture your best friend in your head, wearing black tights, and a mask. Now, add spikes to that mask, and get him to wear your favourite black towel around his neck. Ask him to go out there...
"Found myself tweeting random shorts on my Mac's Notification Centre JUST..."
The Lion Rises...up the Mountain
C:/ Log.exe Entry: Mountain Lion was released not too long from now (when I wrote this post). Now, me and my circle of friends are equipped each with a MacBook Pro 13 inch from the Mid-2009. Almost all of us had a little trouble with our Lion upgrade. There was a need to get use to the slight lag and all that. So, naturally, we had similar, if not worse, feelings towards a Mountain Lion upgrade....
"Am I the only one around here, who hasn't watched The Dark Knight Rises?"
–
"Mountain Lion's out!…will it lag my machine even more?"
Windows 8
C:/Log.exe Entry: Just did a test drive of Windows 8 on my old Vaio. Specs: Intel Pentium Dual Core 1.73 GHz 1GB Ram …and other stuff. Windows 8 looks good and smooth even for so slow a computer. And I have to say, I love IE 10's look and feel for Touch-based computers. Conclusion, Looks good, can't wait for Surface. Cheez :D
A smaller version...of the blown up iPod Touch,...
C:/ Log.exe Entry: So, there's a little rumor going around talking about the possibility of an upcoming, iPod Touch…I mean….iPad…Mini… Haha! So, iPad mini, eh? Well, as a happy owner of the 3rd generation iPad, an iPad mini would be something quite…interesting to think about.  I have to be honest. The current image I have of the iPad mini is a Nexus 7, that...
"Is it not a fundamental concept of Minecraft to start with…a log cabin"
21st Century, people!
Can I go back?
C:/ Log.exe Entry: Hmm…just got my Mac back. Not sure if I'm too used to iOS, or I just don't want the keyboard anymore. Alright, I MIGHT be a little overly dramatic over here but having been on a full iOS-engine for the past week, I feel a sense of staying as I am. Leave my MacBook at home and only carry the lighter iPhone and iPad. Is this normal? Well, I've been able to...
"Still Hangin' on, eh? Let's pop in a little something to stir things..."
It's a test of survival?
C:/ Log.exe Entry: So, recently…DISASTER STRUCK! Well, for me at least. Basically, my MacBook Pro has kicked the bucket and is probably now on her way to her maker. I hope it can be repaired (even though it doesn't seem likely). It kernel panics, crashes, at boot. I don't want to go into the specifics. But what I really want to talk about is how I'm...
Not only do I like the game, I got introduced to...
Webbin' the Web
C:/ Log.exe Entry: No, this is not a Spoiler post. So don't worry. :) Let me just give a rating upon 10 on the new "The Amazing Spider-Man" movie. 11. Call me a fanboy, anything you want. I have to say that the new movie is certainly an excellent reboot of the trilogy. Now, I don't want to give away anything at this point, but to anyone out there who has watched all first...
The Joke Pocket #2
So a friend of mine just received his Retina MacBook Pro, 16GB Ram and 2.6GHz processor. He's now making one of the toughest decisions of his life on what high quality wallpaper will fit his insanely great screen. I personally would suggest a slight smudge, some thumbprints, a touch of scratches complimented by a great big crack!
The Joke Pocket #1
If your pal asks you of you have started on an assignment which you've already done, just say "Yeah" not "Done it". Makes them feel better :-P Evil much?
Surfacing on the Surface
C:/ Log.exe Entry:  So recently, Microsoft announced their new Surface Tablet and info on Windows 8. Now, if it's anything that I like, it's technology that is able to be something I primarily use and not have to rely on anything else.  Here's the deal. I own a MacBook Pro 13" (2009), an iPhone 4S and the New iPad. Minus my iPhone, I have been constantly torn between...
Am I prepared?
C:/ Plan.exe Entry 1: It is a fundamental concept of survival that one must plan. IF YOU FAIL TO PLAN, YOU PLAN TO FAIL. But in this case, I'd like to do the culture of sharing with people my very own…ZOMBIE PLAN! First, let's take a moment to see what the situation will be like. Disclaimer: These statements are completely based on past fiction stories and nothing on real...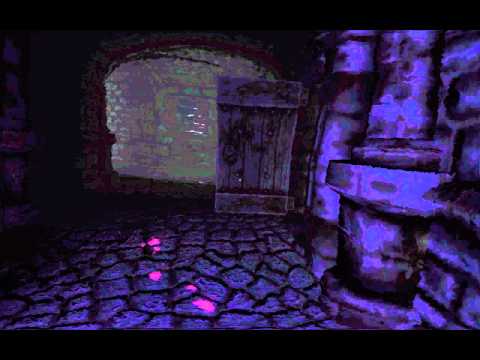 "What's your Zombie plan?"
The new Cycle...
C:/ Log.exe Entry: Many have asked, and many have gotten the same answer. I'm not really an anime guy. Sorry. But, that doesn't mean I'm not into cartoons. I do enjoy the numerous animations out there. I love PIxar and Disney and all but, what I want to talk about today, is my liking for the Avatar series from Nickelodeon.  It started back a few years ago, when I stumbled...
Which do you prefer? CURVES or CUBES?
C:/ Log.exe Entry:  As much as I hate to admit it, my MacBook Pro (2009) doesn't always agree with all the top games out there today. However, I have to have my fun right? I'd like to talk about one of the games I play and it's probably something close to your heart. MINECRAFT.  Minecraft…where do I start? Ok, I simply love the idea of traversing a seemingly limitless...
"You know your network is bad when your friends go online on Skype, before Skype..."
MBP crack down
C:/ Log.exe Entry:  WWDC just ended, so I'd like to take the time to do a break down of the new MacBook Pro (MBP) and where I think Apple will go with this.  First, let us take a look at one of the most obvious jumps, the Retina Display. The retina display is probably one of those things that are like "It should have been there a long time ago." Apple finally decided to roll...
and WWDC ends...
C:/ log.exe Entry: WWDC has finally ended. I'm not as disappointed as I thought I would be. I'm really excited about iOS 6 with all the new features. Surprisingly enough, some of the features seem like those that should have already been there ages ago. However, with the new roll out, phone update, passbook, MAPS especially, it is look AWESOME!  Also, I'm also excited about...